Handmade wood items made to last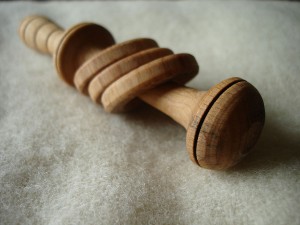 All our handmade wood products are sourced from wood grown in the UK, often supplied by tree surgeons – this wood is always rescued from becoming firewood or going to landfill. Other wood used is from coppicing, usually local to the craftsman.
The quality handmade wood items we sell include; Pole turned wooden bowls, pestle and mortar, baby rattles, plant labels, Christmas decorations and much more.
Any finishes used are unadulterated, non toxic and very pure. Some products are left unfinished so one can appreciate the wonderful natural character of the wood.